Gerard Filicko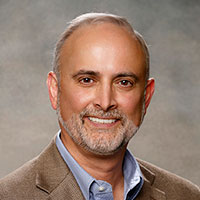 Gerard Filicko is the VP of clinical integration for the HCA Capital Division, and executive director of both Virginia Care Partners LLC and Virginia Care Partners ACO. He is responsible for overall leadership, strategy and visioning for these two physician led organizations with over 900 providers and value-based contracts totaling $1.1B in medical spend for 200,000 patients.
Gerard began his career as a hospital executive with HCA Healthcare in 1987, holding executive positions at hospitals in South Carolina, Louisiana, Alabama and Virginia. In 1996, Gerard left HCA Healthcare to start his own physician management company. For the next 20 years, he worked side-by-side with both primary care and specialty physicians throughout the Southeast, helping to enhance the operation, care delivery and profitability of their medical practices. He returned to HCA Healthcare in April 2017.
Gerard is a graduate of the University of Virginia, and earned a Masters in Health Administration from the Medical College of Virginia/VCU. He has been the volunteer Legislative Liaison for the state Medical Group Management Association since 2011, and was honored with the prestigious "Legislative Liaison of the Year Award" from National MGMA in 2018. He serves on the MGMA Government Affairs Council, the Medical Society of Virginia Advocacy Committee, and the Leadership Council of the Virginia Center for Health Innovation.
He is married with three adult children, three precious grandchildren, and in his spare time produces award-winning beer from his small home brewery
---
Alex Dieringer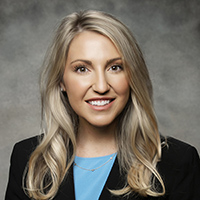 Alex Dieringer is the Director of Operations at Virginia Care Partners. She leads both the day-to-day operations of the clinical staff and the development, tracking, and implementation of the network's quality, cost savings and outreach priorities. Alex is also responsible for identifying best practices in regards to the delivery of high quality, cost-efficient care for our expansive network of providers. With over eight years of experience in the healthcare field, Alex brings a passion for partnering with providers to bring the promise of value-based care to life through exceptional patient care.
Alex holds a Masters of Public Health, Behavioral Science and Health Education from Emory University and served as CDC fellow before a career in physician alignment, practice transformation, and managed care.
While not at work, Alex enjoys spending time with her husband and two-year-old daughter and cheering on her alma mater, the University of South Carolina Gamecocks.
---
Kit Young
Kit Young serves Virginia Care Partners as the Director of Network Management. As director, Kit manages the development and implementation of network engagement strategies. She also oversees day-to-day network management, external relations obligations, and the overall strategic communications strategy for Virginia Care Partners. Beginning her career in the HCA Hospitals System at Chippenham Hospital, Kit brings over 25 years of experience to the VCP team. Kit has had an expansive career in healthcare ranging from quality management and process improvement, Pharma & chronic disease treatment & management, Health Information Exchange and Electronic Health Records configuration, builds, and implementations, project management, practice management, and contracting at Chippenham Hospital to Directing Payor Relations at a large multistate family practice urgent care organization.
Kit received her Bachelor of Liberal Arts from the School of Social Work at Virginia Commonwealth University and is Health and Human Services IT Certified. Throughout her career, Kit has been served a number of service and professional groups including the National Kidney Foundation, American Diabetes Association, The Lupus Foundation, The American Heart Association, The Virginia Council for Women in STEM, the VMGMA, and as Chair of the IT Steering Committee at the Crossover Clinics.
She enjoys collaborating with others to find ways to improve patient outcomes and working collaboratively with colleagues to create the best plan for the path forward. When not at work, Kit enjoys spending time with her husband and two sons.
---
---