Gerard Filicko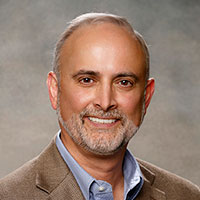 Gerard Filicko is the VP of Clinical Integration for the HCA Capital Division, and Executive Director of both Virginia Care Partners LLC and Virginia Care Partners ACO. He is responsible for overall leadership, strategy and visioning for these two physician led organizations with over 900 providers and value-based contracts totaling $1.1B in medical spend for 200,000 patients.
Gerard began his career as a hospital executive with HCA Healthcare in 1987, holding executive positions at hospitals in South Carolina, Louisiana, Alabama and Virginia. In 1996, Gerard left HCA to start his own physician management company. For the next 20 years, he worked side-by-side with both primary care and specialty physicians throughout the Southeast, helping to enhance the operation, care delivery and profitability of their medical practices. He returned to HCA Healthcare in April 2017.
Gerard is a graduate of the University of Virginia, and earned a Masters in Health Administration from the Medical College of Virginia/VCU. He has been the volunteer Legislative Liaison for the state Medical Group Management Association since 2011, and was honored with the prestigious "Legislative Liaison of the Year Award" from National MGMA in 2018. He serves on the MGMA Government Affairs Council, the Medical Society of Virginia Advocacy Committee, and the Leadership Council of the Virginia Center for Health Innovation.
He is married with three adult children, three precious grandchildren, and in his spare time produces award-winning beer from his small home brewery
---
Jeramey Ward
Jeramey Ward is the Director of Analytics for Virginia Care Partners. He is responsible for driving HCA's strategy and execution in data and analytics within its value-based portfolio utilizing disruptive and innovative approaches to deliver value and insight at scale. Jeramey has over 10 years of experience working in government operations and healthcare; serving as a subject matter expert on Data Science, Operations Research, and Program Management.
Jeramey holds a B.S. from Bridgewater College and a M.S. in Predictive Analytics from Northwestern University, where he serves on the alumni board.
When he is away from work, Jeramey enjoys spending time with his daughter Eleanore (Elle).
---
Cathy Soffin
Cathy Soffin is the Director of Network Operations for Virginia Care Partners. She is responsible for communications and marketing, practice and provider relations including oversight of network referral management system, practice participation in network and payer contracts, ACO administration and governance structure. Before joining VCP in 2013, Cathy managed marketing and communications in small business healthcare and nonprofits.
Cathy earned a Bachelor of Arts from the College of William and Mary. In her free time, Cathy enjoys volunteering for an equine rescue and assisting with program development and publicity for her congregation, keeping up with exciting milestones of two daughters doing undergraduate and graduate studies, and traveling with her husband.
---
Director of ACO Operations
Open Position
To apply for Director of ACO Operations, please go to https://careers.hcahealthcare.com/jobs/ and type in "Director of ACO Operations" and put Richmond, Virginia as your location.
---
---